Earlier this year I started to renovate our boys rooms. Originally this room – Jimmy's Room, was shared by both him and his brother Dylan. The walls were blue and it was seriously outdated. It left the room feeling smaller than it was along with the cramped space of two growing boys with large wooden bunks.
Although we loved the boys sharing a room, as Dylan got older we moved him in to the spare room to give the boys their own space. Rather than a quick makeover, the room was a slow renovation over a few months, earlier this year.
My style aesthetic leans towards monochrome and Scandinavian design, with my love of black, white, neutrals and timber simplicity. For those who aren't fans of this style (I know there are quite a few….), I do love to incorporate pops of colour throughout our home.
Jimmy loves all things super hero so I wanted to incorporate this in to the design without taking over the space. The newly purchased black Sonata bed from Mocka has replaced the old tired wooden frame and has transformed the room, pulling the look of it altogether.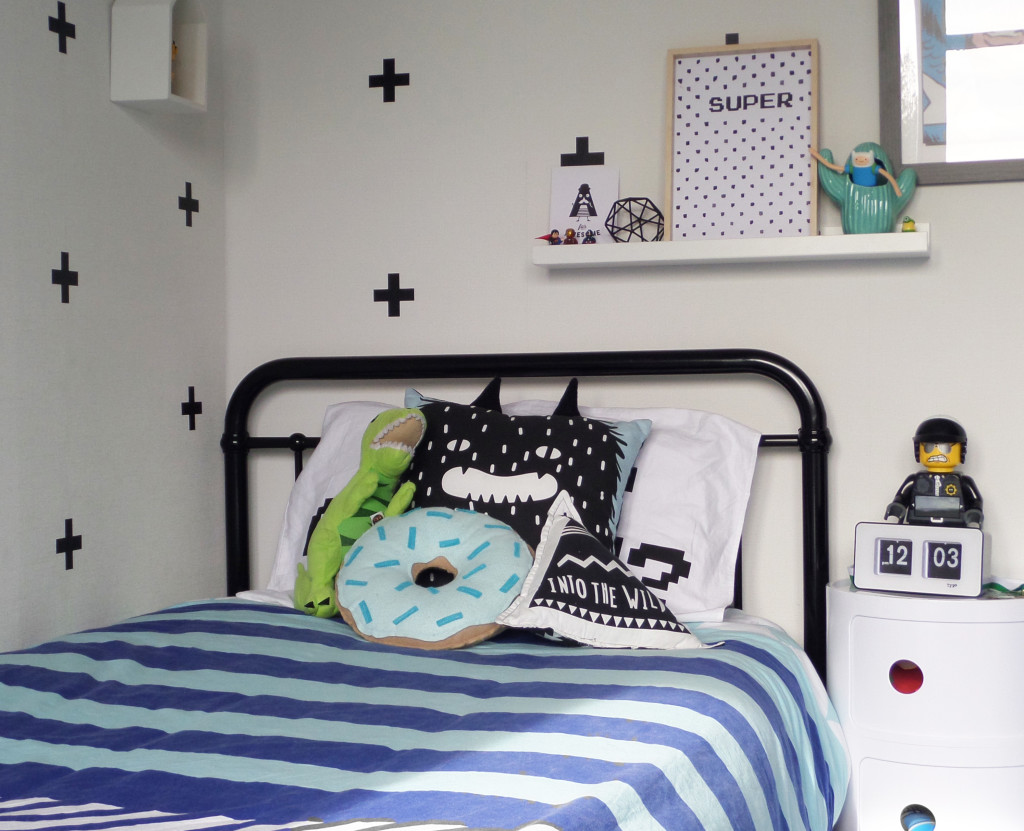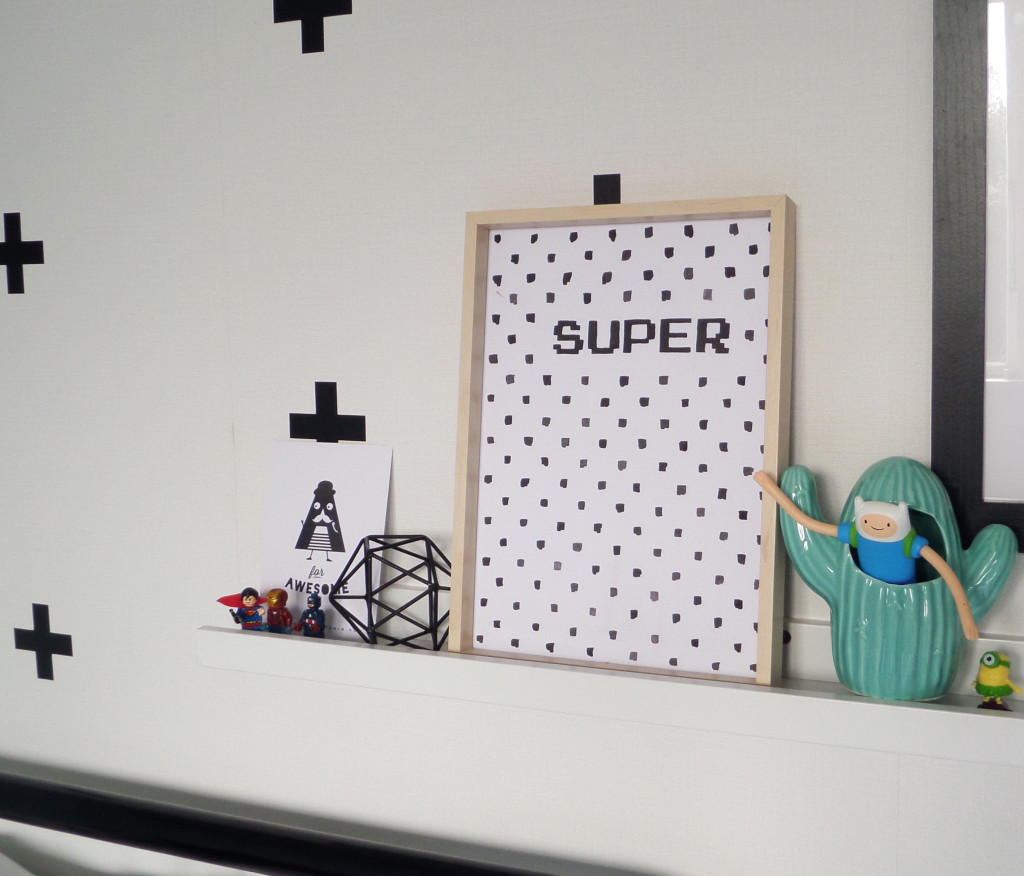 The Ikea picture ledge positioned above Jimmy's bed gives him a dedicated space to change and put his favourite things on display.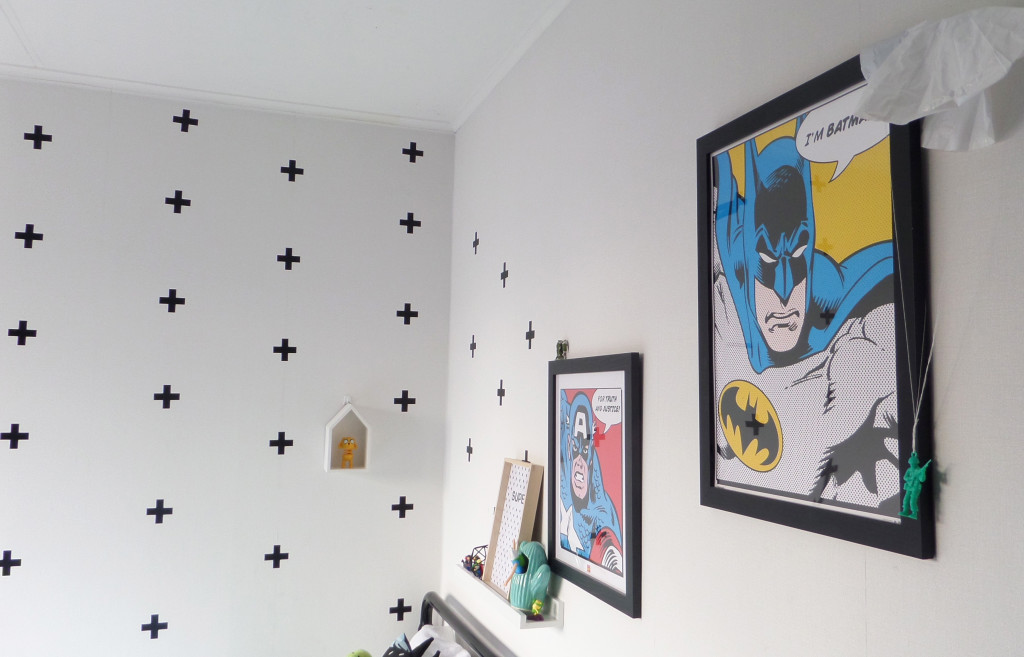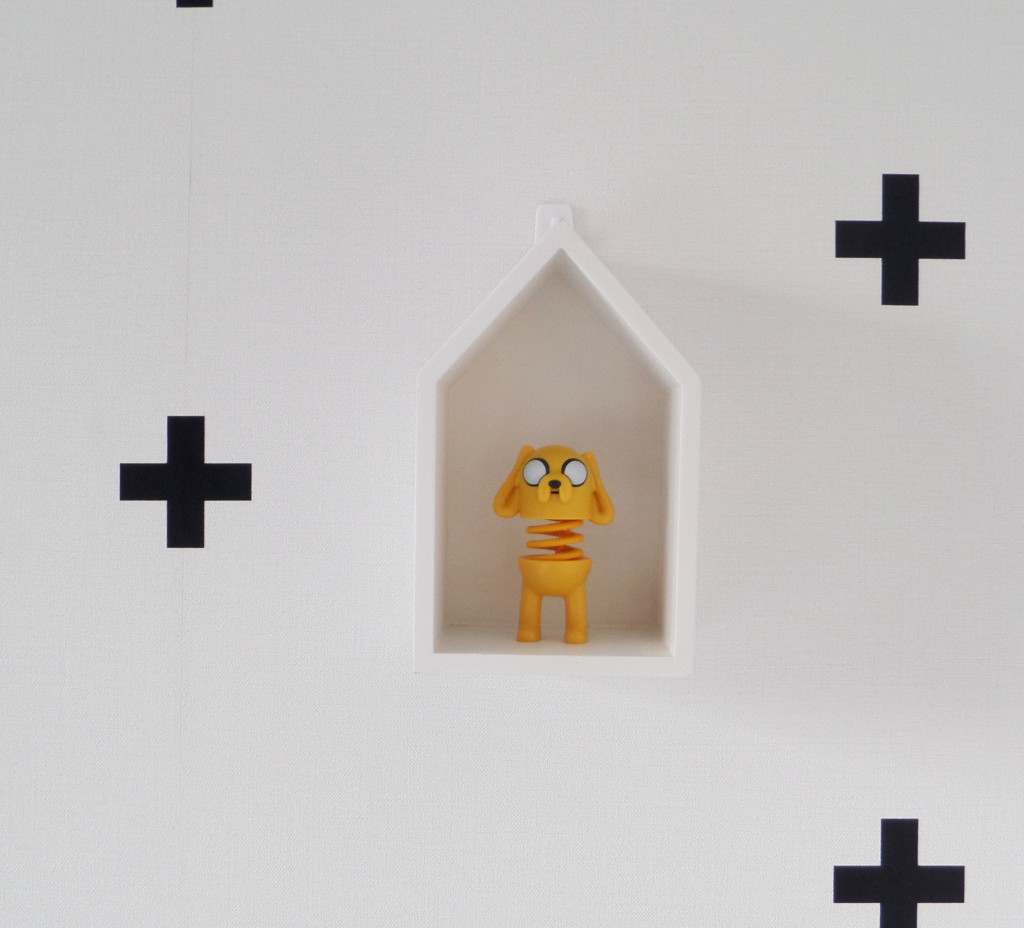 I'm obsessed with Blackboard paint and forever finding new projects to utilise the product. I created the full blackboard wall in the boys shared room 4 years ago.  It was a little nerve wracking before that first paint stroke but I loved the effect the strong, black wall had on the space so I extended it in to Dylan's new room (which I'll share on the blog soon).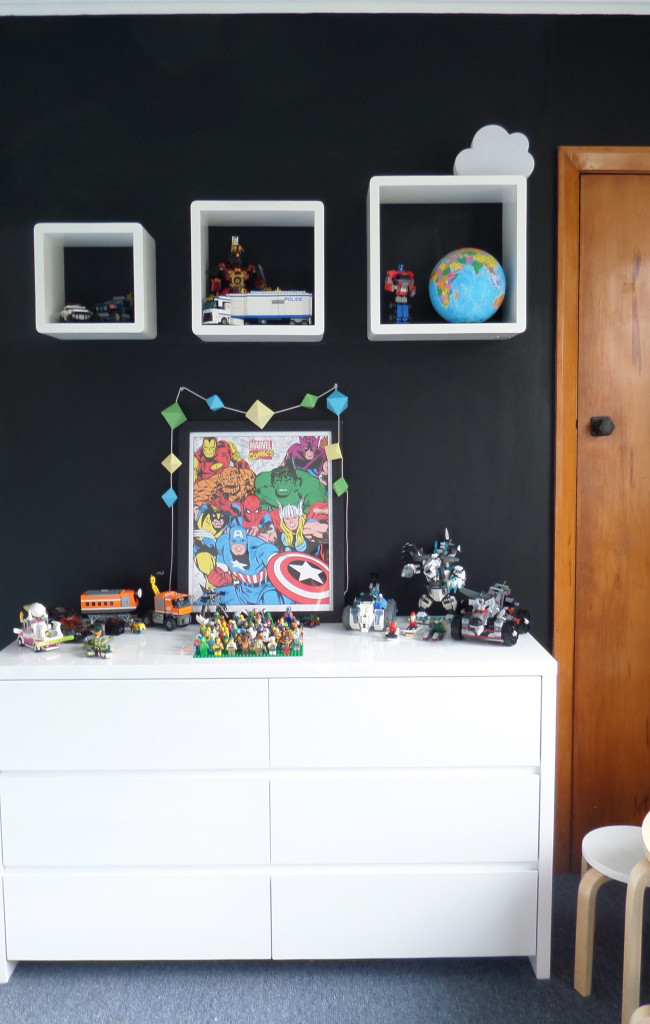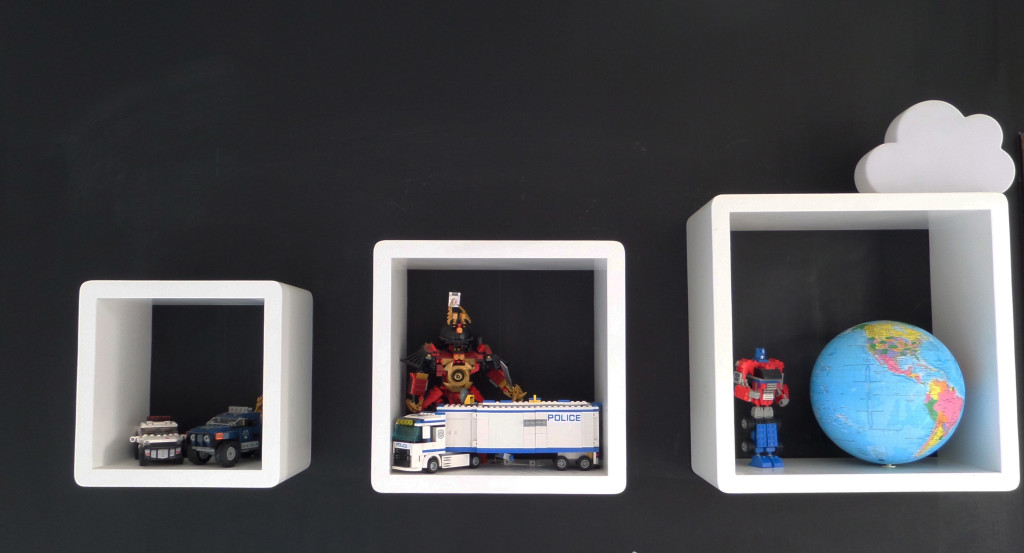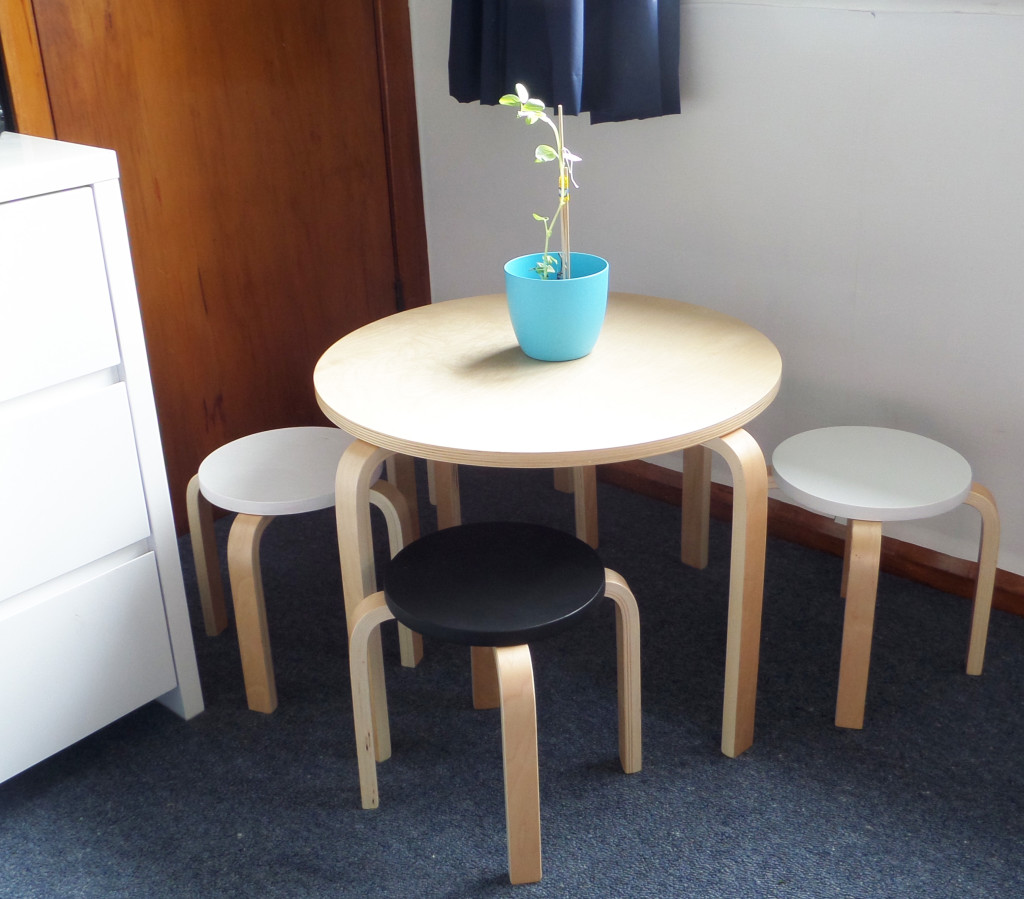 Jimmy loves to sit and draw for hours on end and I wanted to provide him with a quiet space in his room to do this. I added my own touch to the Mocka Hudson kids table and stools by painting the tops of the stools, keeping with the rooms style. We have plants throughout the house and thankfully Jimmy hasn't developed my skill of killing nearly every house plant. This was one he grew at school and was proud as punch of his effort, he wanted it on display in his room.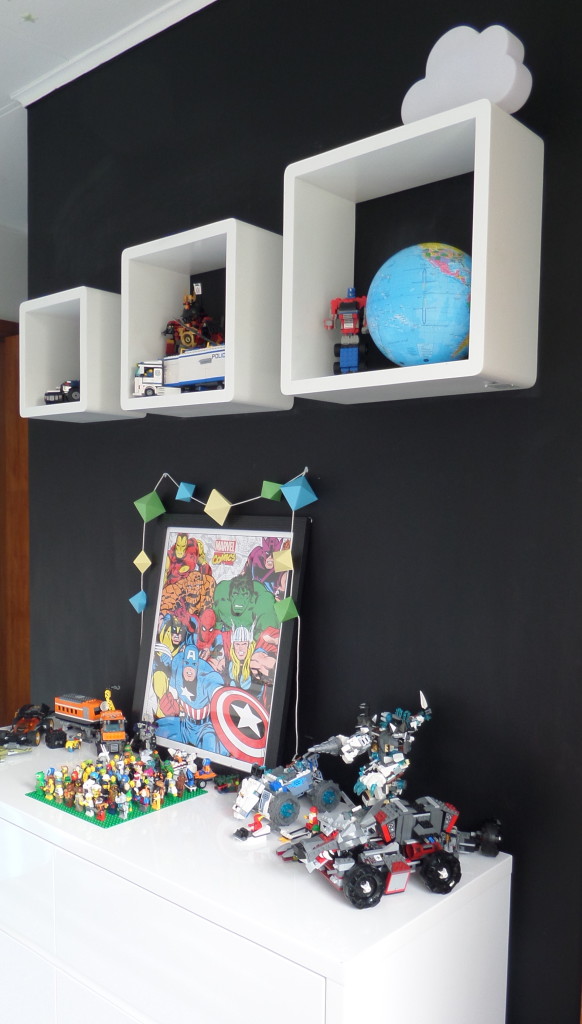 This blackboard wall wraps around the corner and behind the door. This wall is left clear of chalk to provide a clean black wall finish and Jimmy is given free reign to draw anything he likes on the two other walls. The geometric garland was one I created myself with the DIY template on the blog.
Jimmy's love of art is on display with this one he drew from the classic book, Stickman and the fire engine he drew from copying an image from a book. He chose the lightbox and loves to change the messages up – currently stating 'Dogs are the best dog' (we ran out of enough "s"), too cute.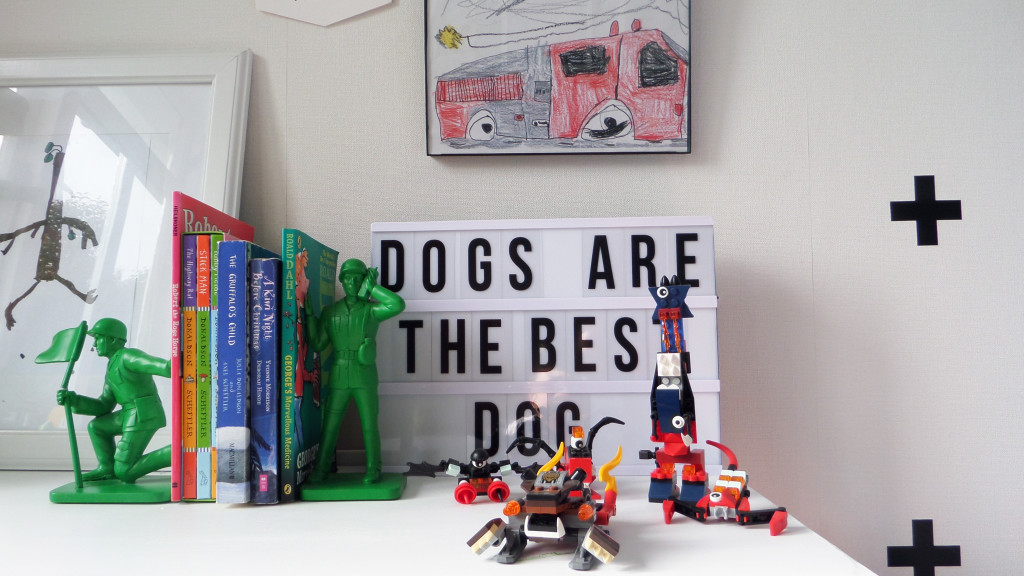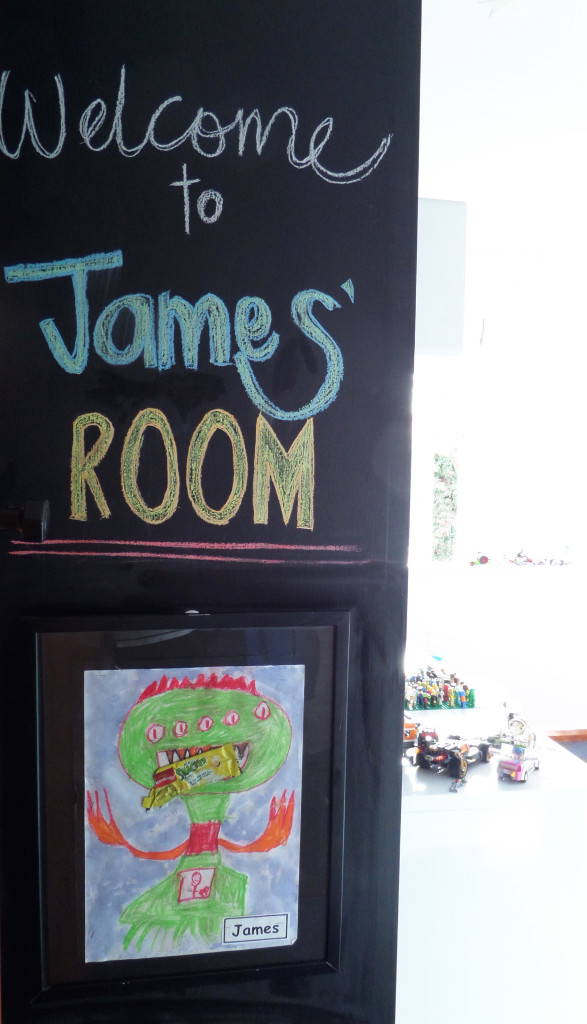 Part of the full blackboard wall, this space creates a welcoming entrance as you step into the room. Jimmy chose his monster print art work as a way to 'warn people' coming in, monsters live here.
There are still a few more touches to go in this room but I'm happy with how it's come together and of course, the most important thing is Jimmy loves his room.
Happy to share any product details you might love, feel free to comment below and I'll let you know where they were sourced from. 
– Kelly